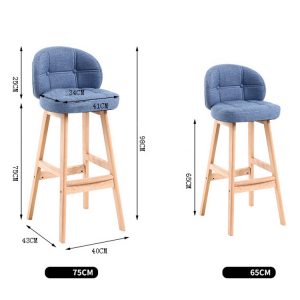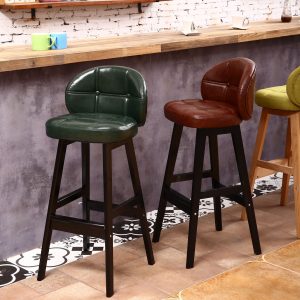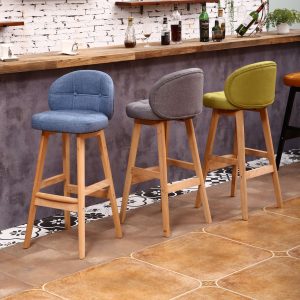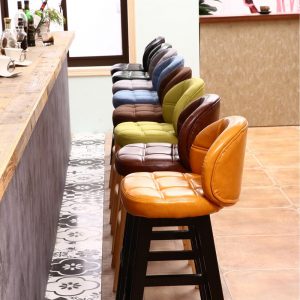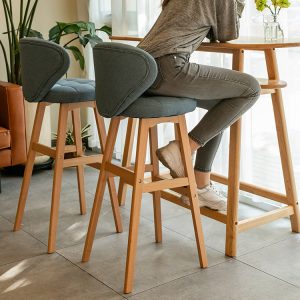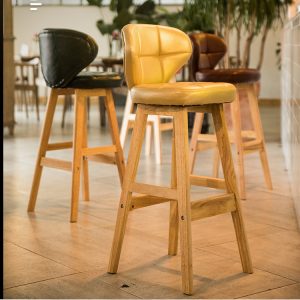 | | |
| --- | --- |
| Product Name | Bar Chair |
| Size: | 71L*72.5W*126H*75.5SHcm |
| Material: | PP plastic also can make Wood Plastic Composite |
| N.W: | 5.20kgs/PC |
| G.W: | 26.30kgs/CTN |
| Packing: | "L" size carton,  4pcs/ctn     62*47.5*101.5/4pcs, 62*47.5*164/8pcs ; base:63*51*67.5cm/4pcs |
| Load Qty: | 588pcs/40HC        240pcs/20GP |
| Dolly packing: | stacking in dolly :  100pcs/40HC |
| MOQ: | 8pcs/color |
Among the products of the chair industry, the bar chair is a derivative product developed and produced in recent years. The bar chair is mainly composed of general office chair accessories such as gas springs, trays, casters, etc. and its unique horn plate, seat plate and other accessories. In recent years, with the diversification of product styles in the chair industry brought about by market refinement, some companies have focused on the market and have successively developed and produced bar chair series products, which have become another large series in the block industry of the chair industry. However, there is no national, industry or local standard for this product, and the company has not formulated corresponding internal control standards, resulting in irregular production processes, inconsistent quality indicators,  inspection results cannot be determined, etc.
Bar chairs are divided into main materials: steel-wood bar chairs, solid wood bar chairs, bent wood bar chairs, acrylic bar chairs, metal bar chairs, rattan bar chairs, leather bar chairs, fabric bar chairs, plastic bar chairs, etc.;
Bar chairs are classified according to their performance: pneumatic lift bar chairs, spiral lift bar chairs, swivel bar chairs, fixed bar chairs, etc.
Bar chairs were mainly used in bars at first. Bar chairs have been used more and more. They are widely used in hot-pots, fast food restaurants, tea restaurants, coffee shops, jewelry stores, cosmetics stores, etc., which represent passion, fashion and fashion.