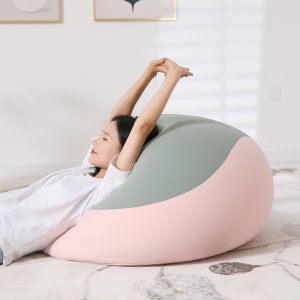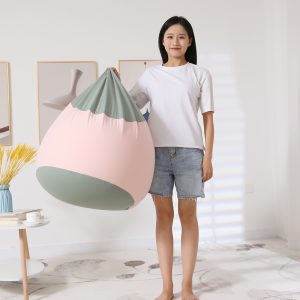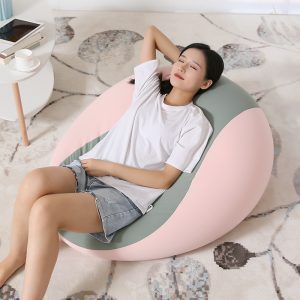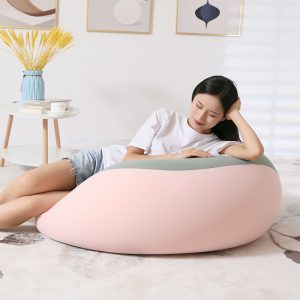 | | |
| --- | --- |
| Item Name: | Bean bag chair |
| Size: | D78*H30/D99*H20 CM (custom size is ok ) |
| Weight | 233g |
| Material: | Corduroy |
| Fillings: | 100% Polystyrene balls, 3-5mm diameter. |
| Inner bag: | Stretchy Mesh Cloth with safety zipper opening for fillings holding |
| MOQ | 10 |
| Base fabric | Fine cotton and linen (nulled) composite TC plain cloth |
| Usage | Hotel .restaurant .banquet. Home |
| Material | Cotton Cloth |
|  Packing: | 24*24*24cm |
The lazy sofa is also called lazybones, soft furniture, beanbag, beanbag, it is a big bag, the coat can be canvas, linen, suede, flocking, etc. The color of the lazy sofa can be bright and fashionable, or retro Mature and stable. Decorate your small home, allowing you to easily create a warm space of your own. It is very light, put it on the balcony, you can lie down in the sun, spend time, leisurely reading or flipping through magazines; move it to the room and you can control the remote control like a queen in front of the TV Or listen to the CD; if you don't want to use it, it's easy to handle, just find a corner and put it in a corner and you're done.
Its sitting feeling and body touch are very good. After sitting on it, it feels a bit like a buckwheat pillow that I had slept in when I was a child. It has a particularly good wrapping and is slightly harder than other lazy sofas, so there is no need to worry about sitting completely out of shape. The handle design on the top of the sofa is very user-friendly, it is convenient to move the sofa,