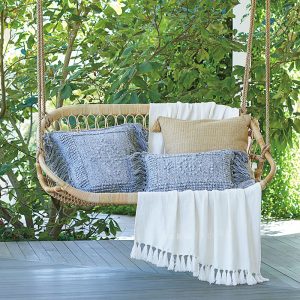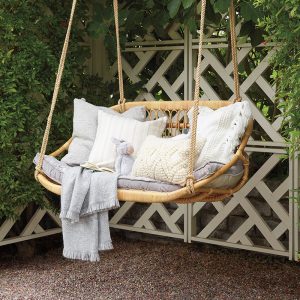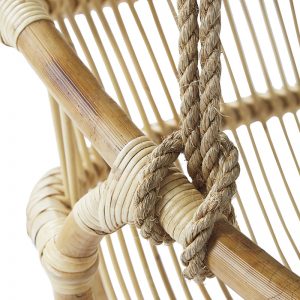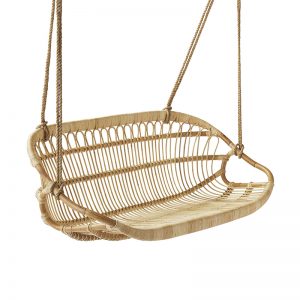 | | |
| --- | --- |
| Name | Hanging Chair |
| Bakset Size | W95xD100xH106cm |
| Steel seat frame | down Steel tube: Dia48x2.8mm,Dia32x2.0mm, basket tube :Dia25x1.5mm |
| Seat cushion | BX3012 taupe color polyester |
| MOQ | 1 pc |
| Packing Size | 119x73x28cm |
| Length | 150*200cm |
| Seating capacity | 2 |
| Usage | Outdoor Camping Hiking Travelling |
| Color | as photo |
| Style | hammock |
| Weight | 1.1kg |
| Packing | Carry Bag Easier |
Hanging chair is a kind of leisure product belonging to the technical field of furniture.
With people in recent years, fashionable leisure hanging chairs are quietly popular in modern cities. Putting a leisure hanging chair at home, while swinging, cultivates the child's sense of balance and body perception, and at the same time, it also brings happiness and complete relaxation. Hand-woven rattan hanging chairs, elegant and generous,  the casual romantic style in North America, but also the simple and solemn oriental style. The style is full of artistic atmosphere and cultural taste, and it also gives people a kind of return to the original. With the gradual increase in life and work pressure, people are more and more yearning for a leisurely and comfortable home life. After a day of hard work outside, they are more eager to return to their safe and comfortable nest to relax.
The leisure hanging chair is characterized in that it comprises four pulleys installed on the ceiling in two rows and four hanging ropes respectively wound on the pulleys. The lower end of the hanging rope is connected with both sides of the hanging chair, and the pulleys are connected with the rope winding motor. After the chair is installed, please check again whether the pipes are connected properly. If there is any shaking, please change the positions of the pipes and reinstall them to ensure safety.