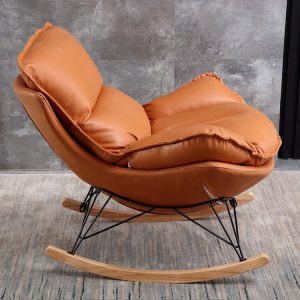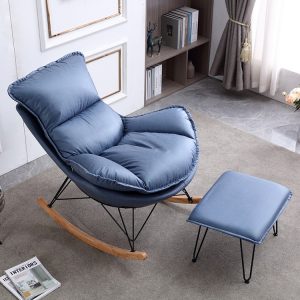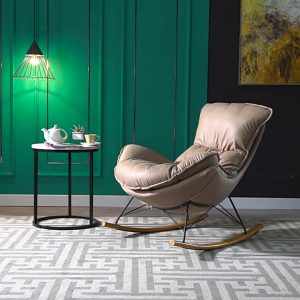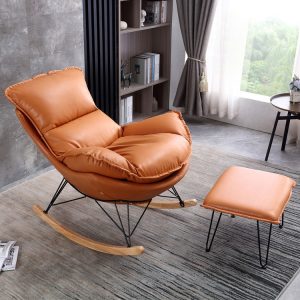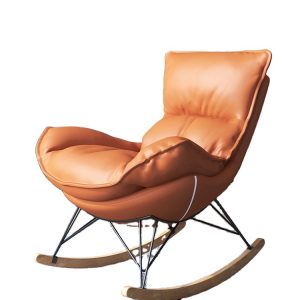 Name
Rocking Chair
Color
Optional,black,white,
Payment term
T/T 30%deposit 70%balance
Warranty
3 Years
MOQ
1 Set
Size
740*833*935mm
N.W.(KG)
17kg
Delivery time
15-30 Days
MATERIAL
1 -Internal steel frame integrated setting cotton

2 -Functional chassis

3 – Colour:Optional

4 – Spraying steel frame

Lead Time
Prototype       : 10~12days

Mass production : 30-45days

Certification
Government award for e-commercial contribution
Feature
Romantic, Classic, Safety
The rocking chair is a special form of chair, which improves the quality of life and increases the interest of life.
Rocking chairs can be divided into three categories according to their styles, European-style rocking chairs, Chinese-style rocking chairs, and modern rocking chairs. Most of the rocking chairs are made of rattan. Although the rattan rocking chair has many advantages, because the quality of the rattan is also distinguished by its advantages, there are also know-hows when purchasing. Take a closer look at the material The choice of rattan is the high-quality rattan that is thick, well-proportioned and free of variegated colors. Inferior vines are thinner, have low toughness, and have low tensile strength and are easily broken. Indonesia is located in the equatorial tropical rain forest area, with frequent volcanic activity, abundant sunshine and rain all year round, and fertile volcanic ash soil, which makes the vines produced there famous for its full and well-proportioned texture. Observing the "Yan" color The main factors to check whether the overall color of the rattan rocking chair is the same, whether the bonding part is stable, and whether the appearance is correct are the main factors to test its quality. For rattan chairs with seat cushions, carefully observe whether the arc of the seat cushion matches the arc of the furniture, whether the fabric patterns are neatly spliced, and whether the dental floss is smooth and straight.