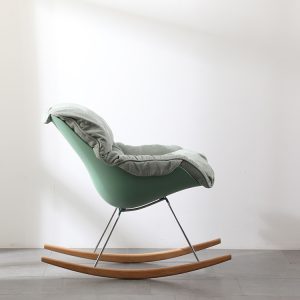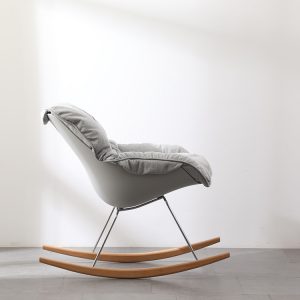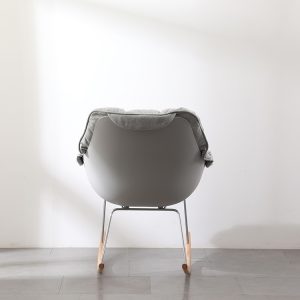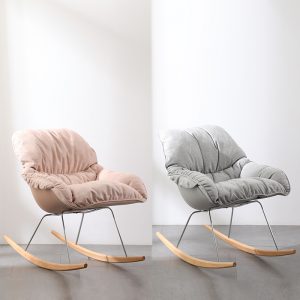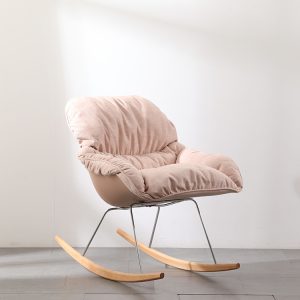 Product Name
Rocking Chair
Texture
Soft
Fabric
Velvet or Linen
Size
Chair:205 *70*76 CM
Style
European
Colour
Optional,blue,
Modes of packing
Packed in one cartons
MOQ
25 Set
Feature
Romantic, Classic, Safety
G.W.(KG)
2kg
Payment
100% deposit for sample;

30% deposit,70% T/T

Prototype:       100% deposit
The rocking chair is a special form of chair, which improves the quality of life and increases the interest of life. It is one of the chair types that the elderly like. A chair that can rock back and forth. The main material is rattan or wood or metal.
A chair that swings back and forth. Often sitting in a rocking chair is good for the body. People sitting in a rocking chair can relax and close their eyes and relax, which can relieve people's mental stress. But I think that if you want to be healthy, you must exercise properly! Life lies in exercise, suitable for the elderly or infants. Principle: A person can move back and forth on a chair. When a person uses his own chemical energy to convert it into kinetic energy, he slowly moves forward. After reaching the equilibrium point, he will accelerate and apply force backwards. The principle will have a certain momentum. After a person leans back on the chair, according to the conservation of momentum, the whole of him and the chair will also have a momentum, which will generate a speed for the whole.